Tamega=O río manso en indoeuropeo, tal e como pode verse na foto de Pablo e como o manso Támesis (Thames) que canta T.S. Elliot en The Waste Land. Ríos irmáns son os ríos River Tame, Greater Manchester  ou o River Tame, West Midlands ver Etymology (slow flowing))
En inglés tame é manso, 1. changed by man from a naturally wild state into a tractable, domesticated, or cultivated condition 2. (of animals) not fearful of human contact  Old English tom, tam "domesticated, docile," from Proto-Germanic *tamaz (cf. Old Norse tamr, Old Saxon, Old Frisian, Middle Low German, Middle Dutch tam, Old High German zam, German zahm "tame," Gothic tamjan "to tame"), from PIE *deme- "to constrain, to force, to break (horses)" (cf. Sanskrit damayati "tames;" Persian dam "a tame animal;" Greek daman "to tame, subdue," dmetos "tame;" Latin domare "to tame, subdue;" Old Irish damnaim "I tie up, fasten, I tame, subdue"). A versión de Tam como río negro que apuntan as wikipedias, mesmo a galipedia cando explica Támega parece unha interpretación. Os ríos Tames non son negros, escuros, son mansos, de lento fluír.  A explicación da wikipedia castelán de que Támega ven de río preto onde vivían os tameganos é sublime (primeiro díronselle nome aos ríos, pero moi habitual na explicación actual dos nomes dos lugares: no lugar pindirico había un tal propietario Píndaro, polo que pindirico vén de Píndaro nos contan ou intentan explicar en centos de lugares de Galicia).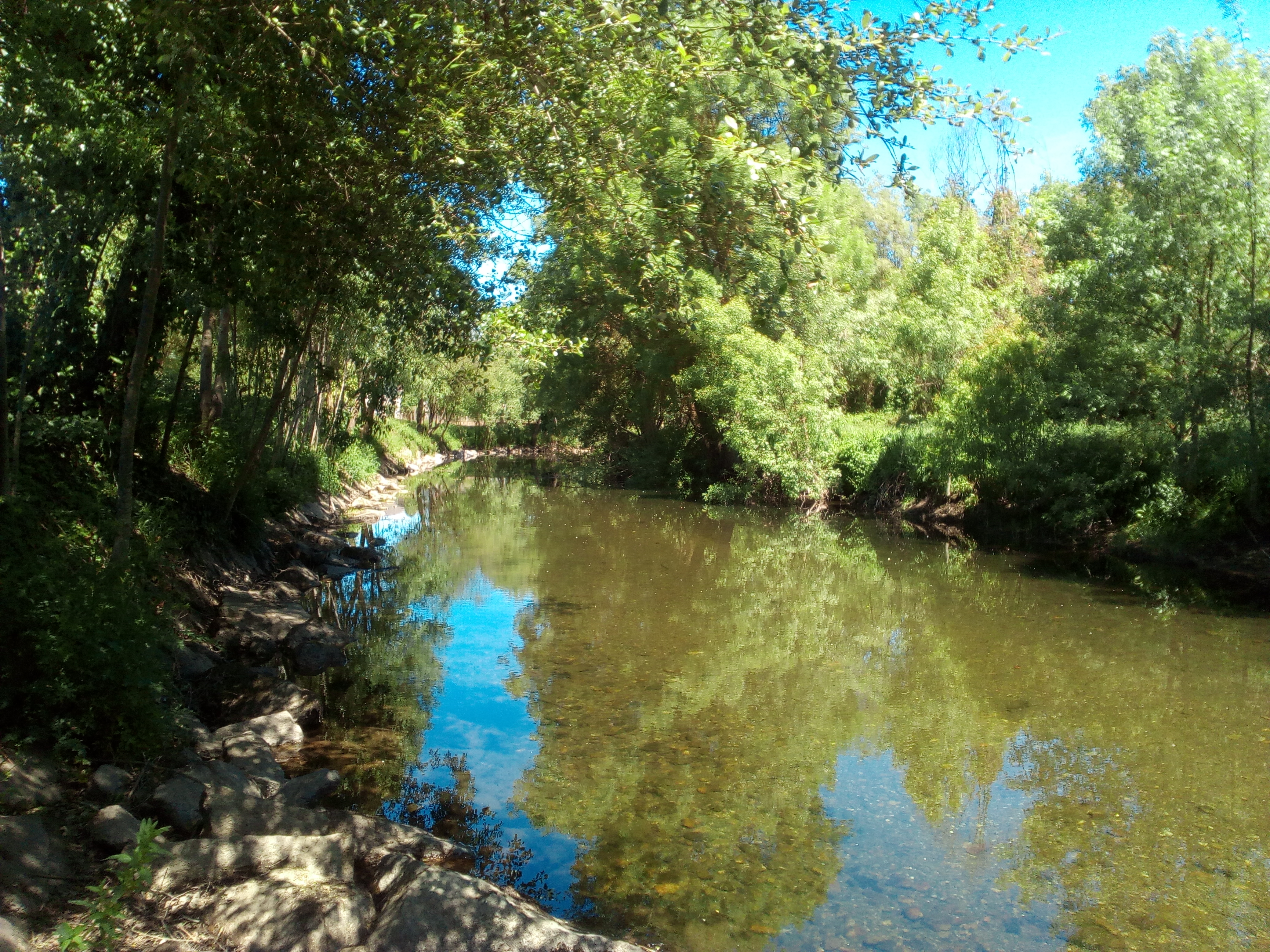 ¿Que pasa co sufixo ga? Pois é unha partícula reconfirmante. Algo así como explicar que o Támega é manso, pero aquí, non en calquera sitio, senón aquí. Incluso é posible que noutras partes sexa un río bravo, pero aquí é manso.